SSS LOAN BALANCE INQUIRY — Are you tired of feeling like you're stuck in a never-ending cycle of paying your SSS Salary Loan? Well, fear not my friend because knowing your loan balance in SSS is the key to breaking free from the chains of financial stress!
By keeping tabs on your SSS loan balance (Read: How To Apply SSS Salary Loan), you'll be able to see exactly how much you owe and how much progress you're making in paying it off. Plus, you'll be able to avoid any unpleasant surprises like late fees or penalties. It's like having a crystal ball for your finances, except it's way more accurate and won't give you a headache. So, don't be a stranger to your loan balance and start taking control of your finances today!
WWW.SSS.GOV.PH Loan Balance Inquiry
STEP 1. To log in to your SSS Online account, first navigate to the login page of the WWW.SSS.GOV.PH Loan Balance Inquiry website which is portal.sss.gov.ph. On this page, you will typically find two fields – one for your username and the other for your password.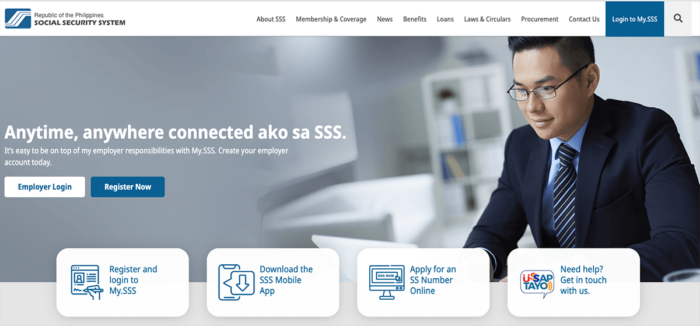 STEP 2. At the upper right side of your screen, locate the link that says "Login to My.SSS". Place your mouse cursor over that link to display the menu and select/press the "Member".
Simply enter the information that you used to create your account and click the "login" button. If you have forgotten your password, don't worry! Most websites have a "forgot password" link that you can click on to reset it. Once you successfully log in, you'll be able to access all of the features and functionality of the website. Happy browsing!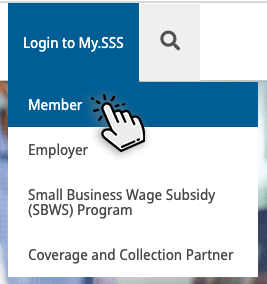 Log In to your Account
STEP 3. Simply enter your USER ID and PASSWORD that you nominated during the SSS Online Inquiry registration of your account and click the "Sign In" button.
If you have forgotten your password, don't worry! SSS Online Inquiry or www.sss.gov.ph online have a "forgot password" button below that you can click on to reset it.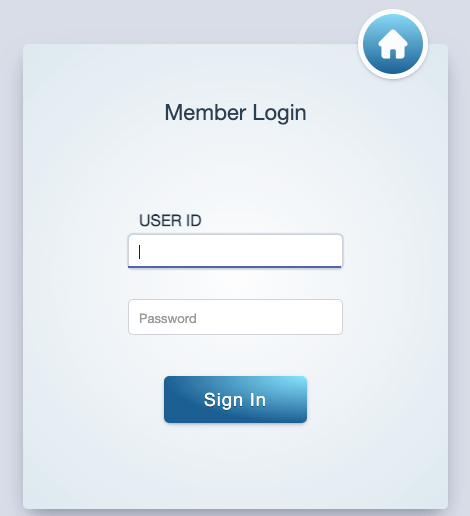 STEP 4. Once you have successfully logged in, you will be automatically redirected to your SSS Online Account Dashboard. We may now start to check the balance of your loan using the WWW.SSS.GOV.PH Loan Balance Inquiry feature of the website.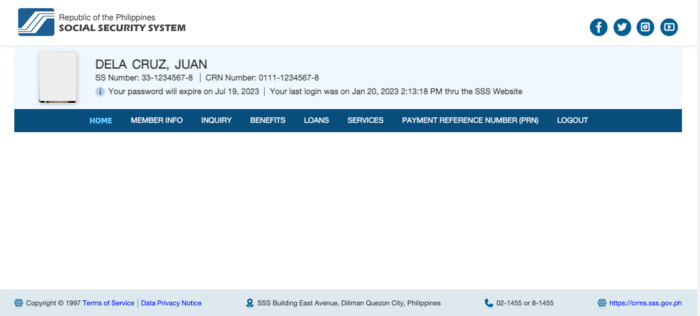 STEP 5. To perform the SSS Loan Balance inquiry, from the menu found in your dashboard, hover or place your mouse cursor over the link text "INQUIRY" then "Loan Info".

Note: In this section, you may also check your SSS Contribution by clicking the SSS Inquiry Of Contribution. For a more detailed tutorial, you may read this.
SSS Salary Loan Information
STEP 6. This will display the summary of all the loans you have taken from previous to the current period. If you are asking how to check SSS loan balance, then here it is!
Now, in my case. I already availed two Salary Loans for my entire career that is why it only displays two (2) SSS Salary loans availed for the year 2016 and 2014.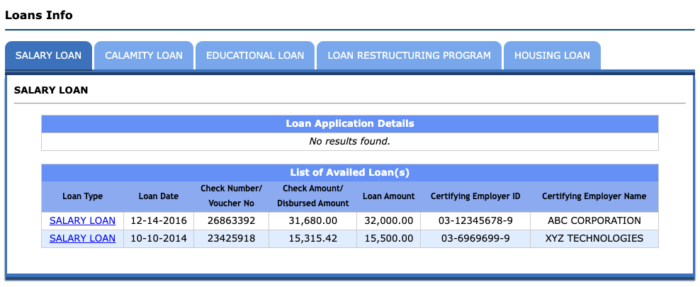 Notice that it has very few details of it. It shows the following:
Loan Date
Check Number/Voucher Number
Check amount or the Disbursed Amount (net of 1% service charge)
Loan Amount (gross amount)
the certifying Employer ID (SSS Number of your Employer)
Certifying Employer Name
From these information, you still can't see your SSS loan balance. You only have the Loan Details right? How to check my SSS loan balance, you may ask? It's simple! Notice under the "LOAN TYPE" column, there's a text link (a blue colored text) that says "SALARY LOAN". Press it to reveal a much more detailed information about the specific loan.
STEP 7. This time, www.sss.gov.ph loan balance inquiry feature of the website will display a more elaborate information about your SSS Salary Loan.
We'll start to discuss each portion of the page. Your Loan Statement of Account is divided into three (3) parts. These are the following:
Member Loan Information
This is where you can get the basic information of your SSS Salary Loan. From the previous page's details, additional information are added such as Loan Month, Monthly Amortization and First Monthly Amortization.
Statement of Account
This section shows you your Past Due, Current Due and Amount not Yet Due and Total Amount of Obligation. As the title suggest, this is where you can see your SSS Loan Balance.
The Past Due section is where you can find the monthly payments you have defaulted and required to pay immediately. If you fail to pay for a month, you will see an amount in Past Due Principal, Interest and Penalty.
The Current Due section obviously is for the current month's due.
At the bottom, you'll see the Total Amount Due. The amount is composed of the total past due amount (Past Due amortization plus penalties plus interest) and your current due.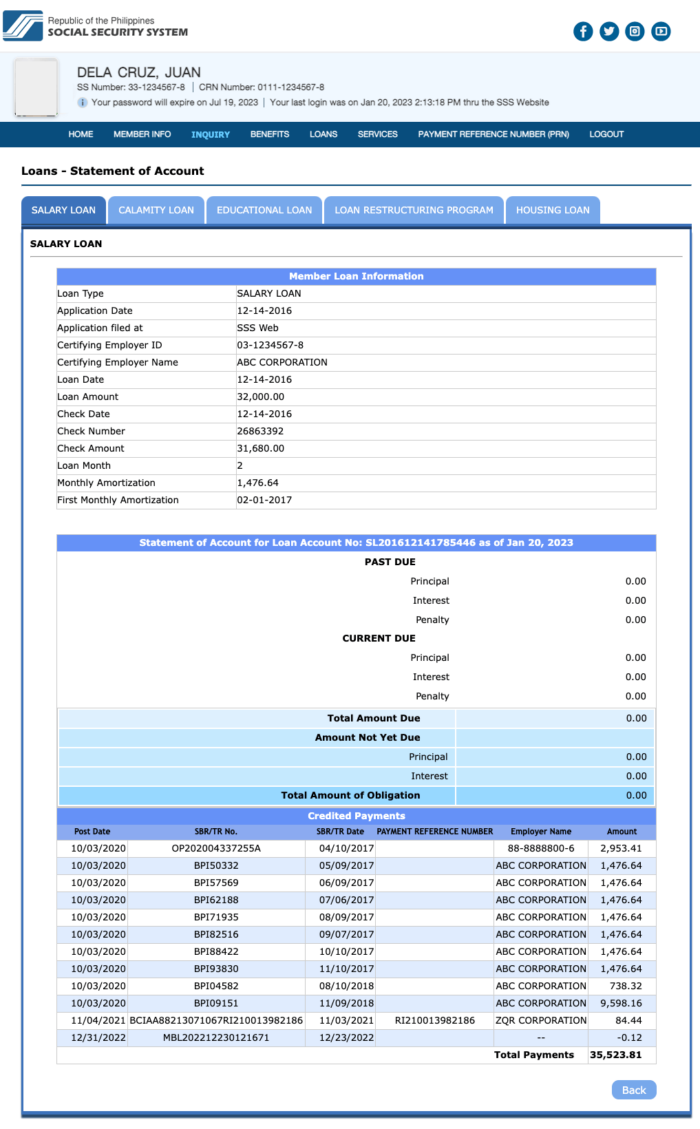 If you don't have Past Due, you will only see the Current Due with amount. Note that the current due is equal to your monthly amortization.
Now, the Amount Not Yet Due is your SSS Loan Balance. The SSS Loan balance is the remaining amount of money that an SSS Member still owes. This is what you're looking for! This is the final output or result of www.sss.gov.ph loan balance inquiry 2023!
Credited Payments
The SSS Loan's credited payments refer to payments made by the SSS Member and are successfully credited to the SSS Member's account. In simple terms, these are payments received by SSS from the borrower (SSS Member). These payments are applied to the SSS Salary loan balance and reduce the total amount that the borrower still owes.
YOU MAY BE INTERESTED IN READING "HOW TO APPLY SSS ID" HERE… and HERE "SSS ID APPLICATION"…
The Conclusion: How to Check Loan Balance in SSS
In conclusion, checking your SSS loan balance in a SSS Online Inquiry website is a simple and convenient way to stay on top of your loan payments. By doing this, you ensure that all your payments made on time or deducted every month on your salary are surely credited and properly paid to SSS by your Employer. By keeping an eye on your loan balance, you can stay in control of your finances and make sure that you are on track to successfully pay off your loan.