Note: This article about "Five Things You Should Know Before Applying For Your SSS ID" has been update on January 5, 2023
SSS ID is very important Identification Card you must obtain. Any SSS member with at least one monthly contribution and SSS pensioners may apply for the new SS ID by filling out and submitting an SSS Form E-6 together with some requirements to the nearest SSS branch that has facilities for SS ID capture.
There are six things you must know before rushing down to the nearest Social Security System Office. I listed the guide for you to be able to easily apply for you Social Security ID.
Are You In Or Out?
Every SSS member is entitled to apply for an SSS ID. The member should have at least one (1) month of contribution before the He/She can apply. That means if you're not working and have SS Number and you're planning to apply for SSS ID card (How to apply SSS ID) for Identification purposes, you can forget about it for now. You don't meet the criteria "Should Have at Least One (1) month of Contribution".
Do You Have It?
As a requirement, SSS demands you to bring Two (2) other primary Identification cards such as:
Passport
Professional Regulation Commission (PRC) card
Seaman's book
If mentioned above is not available, you can just bring Two (2) of the following Identification cards:
Driver's license
School or company ID
Postal ID
Senior citizen card
Major credit card
Voter's ID
Savings account passbook
Alien certificate of registration
Government Service Insurance System (GSIS) member's record
Certification from the Office of Southern/Northern Cultural Communities or Office of Muslim Affairs
Taxpayer Identification Number (TIN) card
or you can use your PhilSys ID or Philippine National ID if you have it already.
When you already have the Two Valid Identification Cards, you can now fill up the E-6 Application for Social Security ID Form. Download it by clicking the link below, just select what you prefer.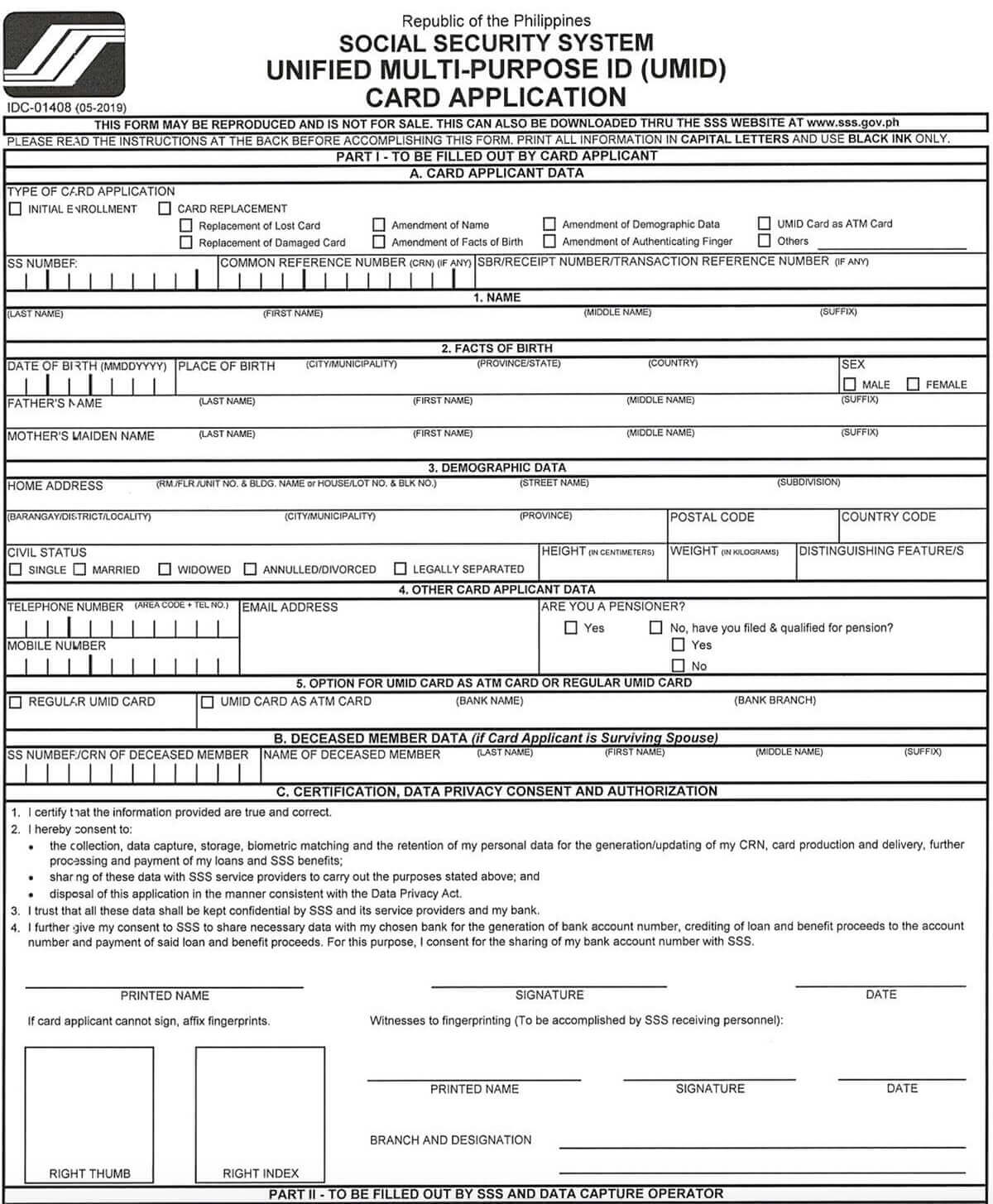 E-6 Application for Social Security ID Form – Download this form and print it. You may also get this application form in any of the SSS Branches in the Philippines.
First Time?
Is this your first time? Or you just lost your previous SS ID? Take note that SSS ID is free of charge for the first issuance of the card. A replacement fee is charged for the following circumstances:
Your SSS ID card got lost
Your SSS ID card is damaged
or You want to avail of the option to omit the printing of your Date of Birth
Yes. Yes. Yes.
You already questioned yourself three times, and all your answers is positive. It is the time when you start processing your SSS ID card.
Go to the nearest SSS Branch Office. If you are located in NCR, you may check out the list of SSS Branch nearest to your location.
I would like to put emphasis on this, my people. It's not just an SSS Office, you have to go to the SSS Office with SS ID Capture Facilities (Picture Taking Booth). You'll be wasting your time if you don't follow me. Trust me I know. In my experience, to be sure and my time won't be wasted. I directly go to the Main Office located at East Avenue. For public information purposes, the complete address is:
SSS Building East Avenue Diliman, Quezon City / Telephone Numbers: 920-6401 or 920-6464
When you arrived at the SSS Main Office, ask the guards for the SSS ID Capture Facilities for the application of SS ID card. He'll give you a number. Fall in line and be patient. After that session, you can now go home.
You may be interested in reading our latest article about How To Apply SSS Loan.
That's It?!
Yes, that's it! You just completed your application for your very first SS ID Card. SSS will send you the SS ID Card through snail mail on the address you have written in your E-6 Application Form.
Wait for at least Thirty (30) days before calling them, you have the numbers right? I got my SS ID Card after a month, maybe I'm lucky. Others got theirs for two.
Before I forget, you can also set an appointment with any SSS Branch when you process your SSS ID. You can easily do this using SSS Online Inquiry account (www.sss.gov.ph online). If you don't have one yet, I suggest you submit your SSS Online Application.
Have A Good Day! 🙂