Note: This article about "How To Apply For An SSS ID" has been update on January 5, 2023
How to Apply for SSS ID — If you have been an SSS member for some time now, then you are entitled to an SSS ID.
Announcement! We have published a more latest and update article on How to apply SSS ID.
Every Social Security System Member have a right to have his or her SSS ID as a proof of identification of membership to the said government agency. Years ago, the issuance of SSS ID was discontinued and was replaced by UM ID.
Unified Multipurpose (UM) ID still carries the same purpose of SSS ID such as:
To facilitate Social Security System Member identification.
Get rid or clean the SSS Database through one-to-one matching with the biometric information embedded in the ID.
Deter fraud among its members due to unique information contained in the card which allows for direct validation with the data.
Enable self-service transactions such as loan application (How To Apply SSS Loan), issuing of SSS Numbers and receiving/viewing Member's reports.
Note: For the purpose of our discussion, we still use the SSS ID instead of UM ID.
How to Apply for SSS ID (TLDR;)
I'm sure many of our readers are impatient and don't prefer to read the entire article. So to accommodate people who are in the hurry. Here's the a short summary of How to Apply for SSS ID.
Go to the nearest SSS Branch.
Bring two (2) valid IDs as a requirement for application.
Present also your SSS E1 form (Personal Record).
Fill up SSS E-6 Form or Application for SSS ID form.
Have your ID Clearance and Photo Capture.
Wait for your SSS ID / UM ID to be delivered to your home address.
If the short summary of how to apply SSS ID doesn't help you at all, then I suggest you read the entire article for the explanation.
The New UM ID / SSS ID carries several Identification numbers. It is officially recognized by other agencies such as Pag Ibig (HDMF), Philhealth (PHIC) and GSIS. Though, those Identification Numbers cannot be found written on the face or back of the ID, it is encoded in magnetic stripe that cannot be seen by a naked eye.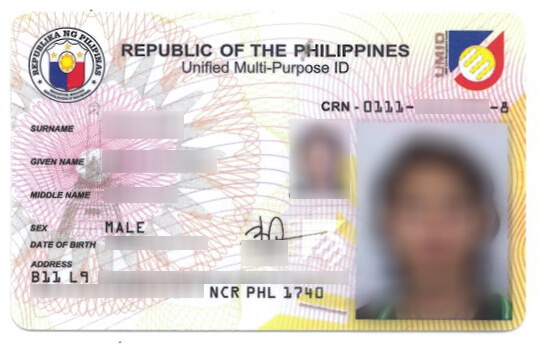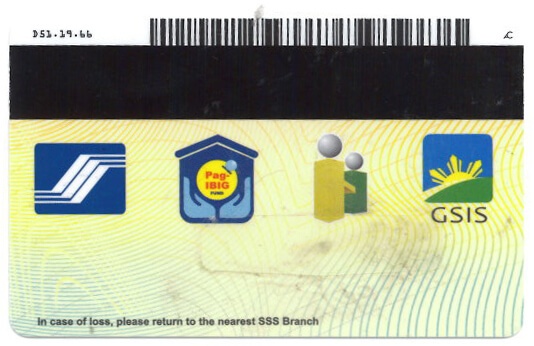 When we first wrote about applying for an SSS ID, we heard a lot of feedbacks that there were a lot of confusion and it was really unorganized in the sense that several SSS Members who already applied for their SSS ID waited for like half year (five to eight months) before their SSS ID be delivered to their home addresses. The reason was never disclosed to us and we never had a chance to confirm it.
Well, those days are over. You can now easily apply for your SSS ID! As I have experienced, I got my SSS ID in just one month and seven days. Not bad right?
I don't really need it actually, it just so happen that I was accompanying a friend who wants to know how much is her total SSS Contribution and also want to apply for an SSS Loan then I instantly decided to apply for my SSS ID.
Requirements For SSS ID
Remember the rule, "No ID, No Entry"? Your SSS ID application will not be accepted if you don't have at least two valid IDs to present. You can pick from the list of valid ID on the list below:
Passport including those issued by foreign governments
Driver's license
Professional Regulations Commission (PRC) ID
National Bureau of Investigation (NBI) clearance
Police clearance
Postal ID
Voter's ID
Tax Identification Number (TIN)
Barangay certification
Government Service Insurance System (GSIS) e-Card
Senior Citizen card
Overseas Workers Welfare Administration (OWWA) ID
Overseas Filipino Worker (OFW) ID
Seaman's book
Government office and GOCC ID (e.g., AFP, HDMF IDs)
Certification from the National Council for the Welfare of Disabled Persons (NCWDP)
Department of Social Welfare and Development (DSWD) certification
Integrated Bar of the Philippines (IBP) ID
Company IDs issued by private entities or institutions registered with or supervised or regulated either by the BSP, SEC or IC.
Valid photo-bearing school ID duly signed by the principal or head of the school (for non-voting/minor age students).
IMPORTANT! It is mandatory to have at least one SSS Premium Contribution before they allow you to get or apply for SSS ID.
IMPORTANT! You also need to present your SSS E-1 (Personal Record) Form.
Fill up SSS E6 Form
Once you secured the required two valid IDs, fill up the SSS E6 (Application for Social Security ID) Form.
You can download the SSS E6 (Application for Social Security ID) Form here and fill it out or you can just ask the guard or any SSS Personnel for the SSS E6 application form.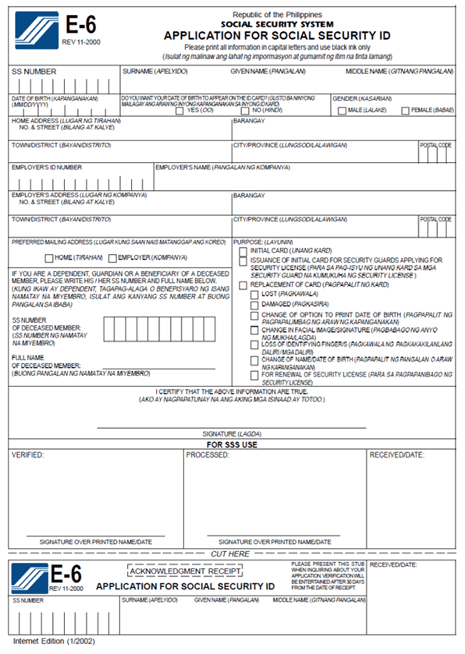 In my case, the guard stationed at the door is in charge of the forms to be given to the applicants. He asked me to present two valid IDs before he gave me the SSS E6. One applicant was denied of entering the SSS premises because he failed to present the valid ID. The guard was very strict with the two (2) Valid ID requirement.
I immediately filled out the SSS E6 and fall in line. They have seats for the applicants and waited for the queue line to move.
How Much Does It Cost?
SSS ID or UM ID is totally free of charge, IF and ONLY IF this is your first time of issuance.
If you don't fall in the category of "FIRST TIME" applicants of SSS ID, you are required to pay P300 for the SSS ID replacement fee. You can read more about the replacement SSS ID card.
Where To Apply For SSS ID?
You can apply for your SSS ID in SSS Offices and Branches that offers SSS ID Photo Capturing Facility. Some SSS Branches don't have the facility to take photos of the SSS Member who applies for an SSS ID. So instead of guessing where to apply your SSS ID, you can call their SSS Hotline and ask where you can apply for SSS ID.
You can reach them at 920-6446 to 55, Mondays to Fridays 24 hours a day.
What To Expect?
Assuming you already in the right SSS Branch and now waiting for your turn. This will be the events you will expect to happen:
The SSS officer will validate you SSS ID application. He or She will encode the Personal Information you have written on the application form. Double check it once he/she is done encoding.
Proceed to the Photo capturing Facility. It's really a no brainer step actually, you just need to sit and relax and have you photo taken.
Note: Due to the volume of applicants, the Photo Capture are scheduled on a different date. They will just give you an ID Clearance where your schedule (date and time) for Photo Capture is written.
Take note that the SSS ID will be mailed to your Home Address. Make sure that you wrote your home address correctly. He will also mention when you will receive your SSS ID. I got mine for one month and seven days.
Before leaving the premises, make sure that you have the claim stub or Acknowledgement Receipt. The claim stub is the last portion of the SSS E6 application. That will be the proof that your SSS ID have been processed and waiting for release.
Final Thoughts.
You maybe wondering if the application of SSS ID can be done thru SSS Online Inquiry. Unfortunately, this task can't be done there, you should personally apply for your ID in the nearest SSS branch.
So if you haven't apply for you SSS ID, maybe it's time to take a shot at this one. For those who still don't have SSS ID, FYI, this serves as a Valid ID and serves many purposes.
Do you have unique experienced when you get your SSS ID? Maybe problems or issues encountered? Share it with us!